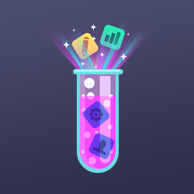 We're not just a one hit wonder. We've created Dozens of successful apps.
Who we are
We're an award winning development studio that specialises in creating intrinsically viral, high quality mobile and desktop applications. Despite being a small team, we've managed to consistently create market leading apps that are loved and used by millions of people.
Our studio has grown rapidly since being founded in March 2009 by Rishi Modha and Anirudh Sharma. We are now well established as one of the leading app developers in London.
Our apps have received numerous awards and been featured heavily by Apple, Microsoft and the mainstream media for their excellent quality, usefulness and popularity. Please take a look at our press page for more details.
Meet the team
Rishi, Co-founder
Rishi is one half of FIPLAB's founding team and started his first business venture at the age of 14. Before he finished High School, he had already negotiated advertising deals with multi-million dollar companies such as Take-2 Interactive and IGN. He is responsible for heading up our design and development teams, app marketing, managing partnerships and general operations. Rishi loves technology, travelling and good food.
Anirudh, Co-founder
Anirudh is the other half of FIPLAB's founding team and has had a unique upbringing, having grown up in India, Japan and London. He is responsible for quality assurance, relationship management and maintaining our support knowledgebase. His first business venture was at age 15, with a t-shirt company that he operated at school. Anirudh is a huge music lover, and this can be seen by his drumming, concert-going and perpetual beatboxing.
Emily, Lead Developer
Emily is an all-round programmer and is involved with our in-house Mac and iOS apps, as well as dealing with FIPLAB's web development needs. Completely self taught, she has been coding since the age of 13, developing websites for family and friends. She's a huge fan of rock climbing, cycling and baking tasty desserts!
Aditya, Designer
Aditya is a passionate designer from Yogyakarta, Indonesia. He is weirdly obsessed with icon designs and specialises in the skeuomorphic style. He runs a small design studio called Weirdsgn together with his wife and close friends.