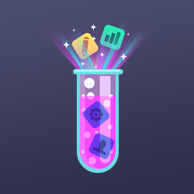 We're not just a one hit wonder. We've created Dozens of successful apps.
Who we are
We're an award winning development studio that specialises in creating intrinsically viral, high quality software applications. We design and develop software for primarily for mobile and desktop platforms, but are also interested in creating apps for smart TVs and game consoles. Despite being a very small team, we've managed to consistently create market leading apps that are loved and used by millions of people.
Our studio has grown rapidly since being founded in March 2009 by Rishi Modha and Anirudh Sharma. We are now well established as one of the leading app developers in London.
Our apps have received numerous awards and been featured heavily by Apple, Microsoft and the mainstream media for their excellent quality, usefulness and popularity. Please take a look at our press page for more details.