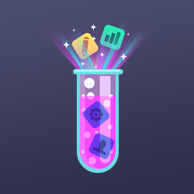 Join a highly profitable bootstrapped studio. Awesome people only.
Careers
As a result of our tremendous growth last year, we are looking to expand our team. By joining FIPLAB, you will get the opportunity to work with a kick-ass team on diverse and exciting projects for iOS and Mac.
At FIPLAB, we are committed to creating a close-knit team of highly talented individuals and are looking for people who have the drive, enthusiasm and dedication to help us in continuing to create hugely popular applications.
This is a rare chance for entrepreneurial developers and designers to build a career at a successful indie app studio. You'll get to ship your code and designs to millions of users worldwide and be able to work from anywhere at any time with our flexible remote working policy.
Please get in touch if you're interested. Recruitment agencies not welcome!