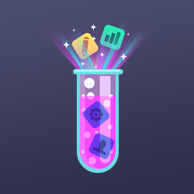 What you need to know if you use our applications & services.
TERMS OF USE & EULA
By using our website, applications and services, you agree to be bound by all of the terms below in addition to the standard terms included in the iTunes App Store and Mac App Store EULA. Before you use our website, applications and services, please read the below terms and if you do not agree to them, do not use our website, applications and services. We reserve the right to modify these Terms at any time and your continued use of our website, applications and services after the modified Terms go into effect means that you have accepted the changes to the Terms.
OUR APPLICATIONS AND SERVICES AND ANY OTHER SERVICES AND CONTENT INCLUDED ON OR OTHERWISE MADE AVAILABLE TO YOU THROUGH OUR APPLICATIONS AND SERVICES ARE PROVIDED TO YOU ON AN AS IS OR AS AVAILABLE BASIS WITHOUT ANY REPRESENTATIONS OR WARRANTIES OF ANY KIND. WE DISCLAIM ANY AND ALL WARRANTIES AND REPRESENTATIONS (EXPRESS OR IMPLIED, ORAL OR WRITTEN) WITH RESPECT TO OUR APPLICATIONS OR SERVICES AND THE CONTENT INCLUDED ON OR OTHERWISE MADE AVAILABLE TO YOU THROUGH THE APPLICATIONS OR SERVICES WHETHER ALLEGED TO ARISE BY OPERATION OF LAW, BY REASON OF CUSTOM OR USAGE IN THE TRADE, BY COURSE OF DEALING OR OTHERWISE.
IN NO EVENT WILL FIPLAB LIMITED BE LIABLE TO YOU OR ANY THIRD PARTY FOR ANY SPECIAL, INDIRECT, INCIDENTAL, EXEMPLARY OR CONSEQUENTIAL DAMAGES OF ANY KIND ARISING OUT OF OR IN CONNECTION WITH OUR APPLICATIONS AND SERVICES OR ANY OTHER SERVICE AND/OR CONTENT INCLUDED ON OR OTHERWISE MADE AVAILABLE TO YOU THROUGH THE APPLICATIONS OR SERVICES, REGARDLESS OF THE FORM OF ACTION, WHETHER IN CONTRACT, TORT, STRICT LIABILITY OR OTHERWISE, EVEN IF WE HAVE BEEN ADVISED OF THE POSSIBILITY OF SUCH DAMAGES OR ARE AWARE OF THE POSSIBILITY OF SUCH DAMAGES. OUR TOTAL LIABILITY FOR ALL CAUSES OF ACTION AND UNDER ALL THEORIES OF LIABILITY WILL BE LIMITED TO THE AMOUNT YOU PAID TO FIPLAB LIMITED. THIS SECTION WILL BE GIVEN FULL EFFECT EVEN IF ANY REMEDY SPECIFIED IN THIS AGREEMENT IS DEEMED TO HAVE FAILED OF ITS ESSENTIAL PURPOSE.
You agree to defend, indemnify and hold us harmless from and against any and all costs, damages, liabilities, and expenses (including attorneys' fees, costs, penalties, interest and disbursements) we incur in relation to, arising from, or for the purpose of avoiding, any claim or demand from a third party relating to your use of the our Applications and Services or the use of our Applications and Services by any person using your account, including any claim that your use of our Applications or Services violates any applicable law or regulation, or the rights of any third party, and/or your violation of these Terms.
Software License, Updates & Copyright
Purchasing a license for a specific application gives you the permission to install and use the application on a single Mac that you personally own and use, unless otherwise stated. Additional licenses must be purchased if you wish to use an application on more than one Mac. You must not disclose your license key to anyone else. We may at our sole discretion offer free and/or paid updates to our applications, but we are not required to do so. FIPLAB applications and services are protected by copyright laws and international treaty provisions. All title and copyright in and to the applications and services are owned by FIPLAB Limited.
Purchases outside the Mac App Store (i.e. via our website)
Our order process is conducted by our online reseller Paddle.com. Paddle.com is the Merchant of Record for all our orders. Paddle provides all customer service inquiries and handles returns.
Refunds
Purchases made via fiplab.com through Paddle are not refundable if the license key has been used to activate the application. Therefore, please make sure to use the free trial and ensure the application is suitable for your needs before making a purchase. Refunds are handled strictly on a case by case basis. If you have not used the license key, then please submit a refund request within 14 days via https://support.fiplab.com/hc/en-us/requests/new
Governing Law
The validity of these Terms and the rights, obligations, and relations of the parties under these Terms will be construed and determined under and in accordance with the laws of the United Kingdom, without regard to conflicts of law principles.
Jurisdiction
You expressly agree that exclusive jurisdiction for any dispute with our website, applications and services or relating to your use of them, resides in the courts of the United Kingdom. You further agree that you will not commence against us a class action, class arbitration or other representative action or proceeding.
Termination
If you breach any of these Terms, we have the right to terminate your use of our website, applications and services.
Our Registered Office
FIPLAB Limited, 38 School Lane, Chalfont St Peter, Buckinghamshire, SL9 9BA